On Wednesday, March 1st, 2017 the MedicPress+ Clinic is closed due to maintainance.
Short Story About MedicPress+ Clinic
Stephen Hall, CEO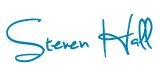 MedicPress reiterates the pledge to help all and give hope to those who have lost hope. In this endeavor, while we have the best of an expert team of doctors taking care of the patients at one hand; we have an exemplary team of voluntary physicians and retired physicians who provide medical assistance to the not so wealthy class from negligible to no cost. No matter, what the story or situation is; Trust us to be there to help all and make things well again.
Our Clinic and Doctors World over people use massage therapy to help promote healthy skin, nourish and strengthen the body, relieve stress, …
Operation Rooms With the clinic's family oriented policies and extremely caring and sympathetic staff, we ensure that each patient is made …
Children At MedicPress, we provide excellent pediatric care to children in the city and adjacent areas for about half a century now. Our medical …